Whether it is for sleeping in the car, a hotel, camping, or any other sleeping arrangements that are not at home, it is always an excellent idea to have a good travel pillow.
However, most travel pillows only come with a single cover or pillowcase, which is also not usually the most comfortable.
So in this article, we will look at the best pillowcases for travel pillows.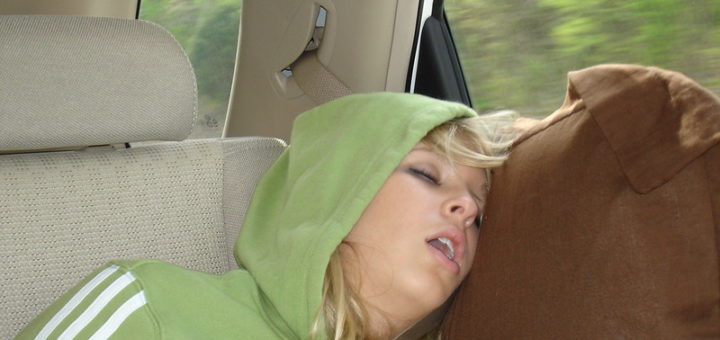 ---
Why You Need a Travel Pillow with a Good Pillowcase
Yes, absolutely yes, a travel pillow is a necessity f you do tend to travel quite a bit, and so is an additional travel pillow pillowcase.
A travel pillowcase is used for camping, or to replace uncomfortable hotel pillows, or when you need to take a nap in an airplane, car, or bus.
Travel pillows are usually smaller in design and easy to store or fold for portability.
They can provide much comfort and convenience in your travels while in transit and at your destinations.
---
Types of Travel Pillows and Pillowcases
There are different designs and shapes of travel pillows for which you will need to select a specific travel pillow pillowcase;
Toddler Pillows – This is most likely the easiest option as a travel pillow, it is similar to a standard pillow and only smaller. With this option, you can also choose what fill type you like, and pillowcases for toddler pillows are very easy to come by.
Travel Neck Pillow – This is a specifically shaped pillow that you rest your head and neck on when in a car, plane, or bus. It is not generally for use at a travel destination. In this pillow type, you will need to get a specialized shape and fit in the pillowcase, which will most likely be brand specific.
Brand and Model Specific – Certain Travel Pillows do offer additional pillowcases or covers that can be purchased separately, which fit their brand and design of travel pillow specifically.
---
Features of a Good Pillowcase for a Travel Pillow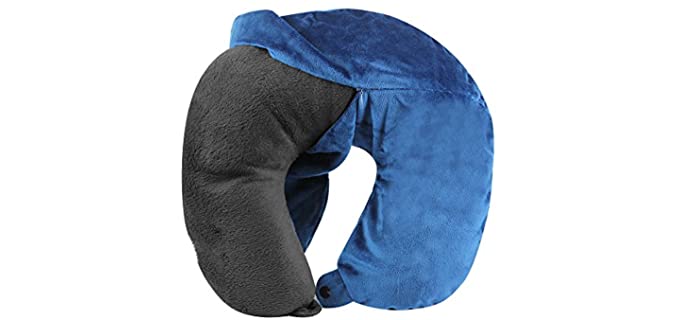 Size – When it comes to travel pillowcases for smaller or specific shaped pillows, you need to get a matching pillowcase either precise to that brand and model or with similar size and dimensions. Other than that, for a regular shaped pillow, you can get an extra durable and easily packable thinner pillowcase to take with you on your travels as an additional pillowcase for your destination's pillows.
Materials – Travel Pillowcases can come in a variety of materials. These include polyester, polyester-cotton blends, cotton, bamboo, silks, and satins. There are also velour options that are softer and more durable cotton or linen choices.
Closure – Most pillowcases have either an envelope, button, or zip closure, which will be around the same for a travel pillow. However, I would recommend a more secure and protective zip closure for a travel pillowcase.
Maintenance – Most Travel pillows come with a machine-washable pillowcase that is removable. The additional pillowcase for your travel pillow should also be machine washable and quick drying for when you need it.
---
Reviews: The Best Pillowcases for Travel Pillows
We have researched and listed some of the best available pillowcases for travel pillows and to use as a travel pillowcase;
---
1
The Aller-Ease pillowcase is designed for a smaller-sized pillow and has a zip closure.
The Pillowcase fits the Aller-Ease small travel Pillow, so it is brand and model-specific for you to keep in mind.
You could, however, always match the dimensions to a similar pillow shape and size that you may have.
It is designed for individuals who have allergies and is completely hypoallergenic.
The pillowcase is 14 inches by 20 inches in size and will fit pillows with similar dimensions.
It consists of ultra-soft microfiber, which is a durable and breathable fabric.
---
2
The Cloudz washable, soft and cozy pillowcase is designed specifically for their travel neck pillow.
The Pillowcase is designed for the Cloudz Travel neck Pillow specifically.
It is fully machine washable and durable, so quite easy and convenient to maintain.
The Pillowcase is a Polyester blend, and polyester is a durable and soft material that is used in most pillowcase options.
It is 12x 14 x 4.25 inches in size, so make sure that you get the correct size for your travel pillow.
The blue color options are all that is available, unfortunately.
---
3
Toddler Pillows are often used as travel pillows by adults and children. Therefore a toddler pillowcase can come in handy.
This is a toddler Pillow Pillowcase that fits standard toddler pillows.
It consists of 100% 500 Thread Count Cotton, which is a very high thread count and outstanding quality generally.
The size is 13 by 18 inches, which is standard for a toddler pillow size.
There are also more colors and prints available, which are most suited for children, but you could find a solid or striped print there.
---
4
The Therm-A-rest Stuffable Pillowcase is perfect for travel and camping and can be stuffed with clothing or blankets.
This is a Pillowcase for camping and Trekking, where you want to pack as light and as efficiently as possible.
The Pillowcase is designed to be stuffed with items of clothing and bedding.
It folds easily and fits in your backpack, taking up very little space, in turn.
The pillowcase is very light and durable.
---
5
The Dreamhouse pillowcase range is wrinkle-resistant, very soft, and durable for use when traveling on standard pillows.
For those who use a standard pillow and just need an additional pillowcase to take along.
This is a standard-sized pillowcase that fits any standard pillow.
It consists of 100% polyester and is ultra-Soft. Polyester is generally very durable and comfortable as a pillowcase option.
It has wrinkle-free technology and comes in a set of two pillowcases.
---
6
The Kabob Creations Pillowcase is a cover designed specifically for their top-selling Travel Neck Pillow.
The Travel Pillowcase fits the top-selling memory foam neck pillows such as MLVOC, Tallgo, Pihixnovar, Sareider, and many others.
It is fully machine washable and durable.
This one is available in a dusty teal color option.
the Pillowcase is a great addition to your travel pillow.
---
Index Table: Top Rated Pillowcases for Travel Pillows
---
---