For individuals with Fibromyalgia, a good night's rest may not always be so easy to attain.
In this case, the right sleeping conditions and sleeping aids are vital for your comfort and to ensure you get proper, pain-free sleep.
In our article today, we will concentrate mainly on the best pillows for fibromyalgia that will give you a more supportive and comfortable night's rest.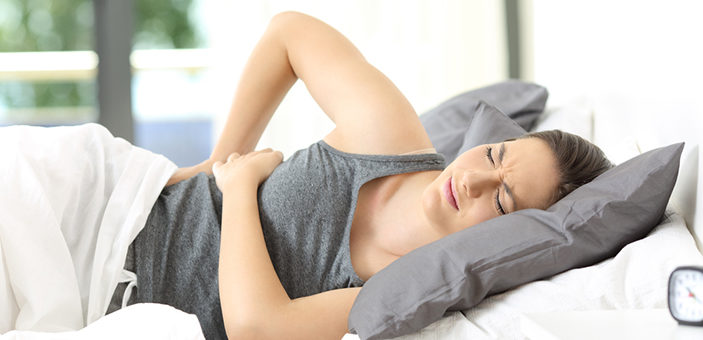 ---
Fibromyalgia and How it Affects Your Sleep
Fibromyalgia generally is a very complex condition and chronic illness, causing your brain to process pain differently into more widespread pain, fatigue, and brain fog. All these symptoms which can lead to a restless and uncomfortable night.
Women are generally more likely to develop Fibromyalgia, and ages between 25 and 60 are usually the most susceptible.
The relationship between sleep and fibromyalgia is not a good one, and most individuals who have fibromyalgia suffer from a lack of good and restorative sleep. They generally tend to sleep light and do not hit the later stages of sleep that are much needed. Thus the body produces even less serotonin, which is a possible culprit of fibromyalgia.
---
So How Can You Improve Your Sleep when You have Fibromyalgia
Here are a few tips to help you get a good night's rest when you have Fibromyalgia;
Set the Scene – Make your bedroom a sleep sanctuary. Keep your bedroom for sleep and for sex only, and nothing else. This helps your body to recognize that it is time to wind down and rest. Avoid watching television or performing any other activities in your bedroom.
Sleep Schedule – Try to maintain a sleep schedule where you go to bed and get up at the same time. Six to eight hours of sleep are adequate, and your body needs to get used to these schedules.
Proper Wake Up – With Fibromyalgia, you need to wake up "properly" to get going for the day. A brisk walk and some sunlight, even just for a few minutes, does wonders to get you started.
Mattress – A softer memory foam mattress that relieves pressure and provides comfort is ideal. You can also look for a mattress topper or a heated pad for your mattress to reduce pain.
Blankets – Weighted blankets are said to be quite effective, they help with anxiety and keep you focused on being safe and comfortable enough to sleep.
Pillows – A good pillow aligns your body in a proper position for spinal support that will reduce pain and tension. Most body pillows are ideal as they can be used in versatile ways to reduce pressure points.
---
Features of a Good Pillow for Fibromyalgia
Fill – A good Fibromyalgia pillow needs a moldable and adjustable type of fill such as memory foam, buckwheat or water fills that will provide a comfortable and moldable shape to your natural sleeping position.
Cover – Breathable and hypoallergenic covers such as bamboo and cotton are ideal, and polyester is likewise a durable and good choice. Look for a cover that you can remove and wash.
Design – Contoured and cervical pillows provide good spinal support, as well as neck and shoulder support for most sleeping positions, which is ideal if you have Fibromyalgia. A full body pillow offers a comfortable sleeping position for your entire body, and a standard shaped pillow with a moldable fill such as water or memory foam can be adjusted to your comfort levels.
Options – Most of these pillow choices are available in standard or larger size options depending on the brand. The full-body pillows are a U-Shape, and only one size is available.
---
Reviews: The Best Pillows for Fibromyalgia
Below are some of the best choices in pillows that will provide effective pain relief and comfort for individuals who have Fibromyalgia;
---
1
From Moonlight, we have their Comfort U-Shaped full body pillow, which is an excellent choice for Fibromyalgia pain relief.
This is a full U-Shaped body pillow for pregnancy, which deems to be perfect for relieving pressure points when you have fibromyalgia.
The pillow has premium synthetic down as a fil that is also hypoallergenic.
It cleans easily and is machine washable and quick-drying,
You can also choose your packaging option.
---
2
The Boppy Pillow is actually a pregnancy pillow, but it has been deemed to be quite effective for persons who have Fibromyalgia.
The Boppy pillow offers head to toe comfort and has a unique contoured shape with versatile uses.
The covers are breathable cotton that is removable and washable.
The Boppy pillow comes in a grey and white color option.
---
3
The Mokaloo cervical pillow has an orthopedic contoured design for optimal support and spinal alignment that may help with Fibromyalgia.
This is a contoured Memory foam pillow.
The fill is a moldable memory foam that offers optimal support.
The contoured design supports your head and your neck in such a manner that relieves tension and pain and aligns the spine properly.
There is an Ice Berg design pillowcase that is removable and washable, with cooling technology.
---
4
The EPABO cervical Contoured pillow consists of memory foam that molds to your shape for customized comfort and support.
This is the ideal pillow for back and stomach sleepers that have fibromyalgia.
It is filled with a premium moldable memory foam and has an ergonomically contoured design.
The memory foam ensures optimal breathability and air circulation and comes with a hypoallergenic rayon and polyester cover.
It is an excellent quality pillow from a well-trusted brand.
---
5
The MyPillow offers you a custom fit that allows for more comfortable and supportive sleeping.
The MyPillow is versatile and perfect for those who have Fibromyalgia.
The pillow is fully adjustable with an interlocking foam fill.
It contours to your unique shape and provides adjustable and custom support and comfort,
The cover is removable and machine washable, and you can also wash the entire pillow.
---
6
The Mediflow Pillow has a water Fill that offers therapeutic pain and discomfort relief for fibromyalgia persons.
The MediFlow pillow is a water pillow, which is a great design for Fibromyalgia.
You can choose the amount of water fil, and also use warm or cold water for pain relief.
The cover is 100% pure cotton and fully washable.
You can also get this pillow on a risk-free trial.
---
Index Table: Top Rated Pillows for Fibromyalgia
---
---